The Dayton Public Schools Foundation
Alumni Engagement
Working to bring alumni of the Dayton Public Schools together
Thanks for your interest in the DPS ALUMNI. The DPS Alumni Association is a small coordinating group serving to connect YOU with YOUR ALUMNI PEERS so you can: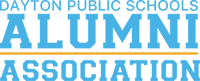 Have a good time with them attending meetings, picnics, golf outings,--whatever they plan for enjoyment with your help!
Give back to the schools that supported you—by volunteering in classrooms or by donating to the DPS Foundation which provides school grants for things the DPS District cannot afford.
Dayton Public Schools Alumni Group Facebook Pages
Check below to see if there is a Facebook Group for your class! If you know of another alumni group page on Facebook, let us know and we'll add it to the list.
Register with the DPS Alumni Association
Fill out the form below to be added to the registry of Dayton Public Schools alumni! You will receive occasional emails with events, volunteer and donation opportunities, and the ability to connect with your fellow alumni.
We Are Built on Community Support
Your investment in this initiative—both personal and financial—is vital. Together, we can encourage the City of Dayton to transform today's students into tomorrow's leaders.
The DPS Foundation is a fund of The Dayton Foundation. All contributions are tax-deductible to the extent provided by law. When you click the "Donate Now" button you will be redirected to The Dayton Foundation website to make a secure on-line pledge, pre-addressed to DPSF.

---