---
---
DPS Foundation School & Program Grants
---
The Dayton Public Schools Foundation School & Program Grants
Principles and Administrators, do you have something different you'd like to do to enhance your school for next year? An activity that will improve your students' learning, but can't be afforded by DPS? We at the Dayton Public Schools Foundation are looking to fund such projects with grants from $1500 to $5000. So make sure you submit your grant request as directed by 11:59 PM, May 9th. Help us and our community aid you in forming successful DPS students!!
Welcome to the Dayton Public Schools Foundation School & Program Grants Program page.
Each Spring we open the Grants application process and invite our teachers to develop and submit a project. Since 2015 we have awarded more than $81,000 in grants that have made a positive impact within DPS. New to our grant portfolio in 2020 are school and program grants. These grants are for an entire school or district program and range from $1500 to $5000.
When writing and submitting a grant we encourage authors to use the application forms available on the DPS website and this website.
We look for grants that:
Complement and support the goals of the Dayton Public Schools
Demonstrate innovative thinking and promote cooperative learning
Yield materials and durable goods that can benefit future students
Be self-sustaining once the initial funding is in place
Applications are Open.
Applications are due by 11:59pm May 19, 2023
Apply Here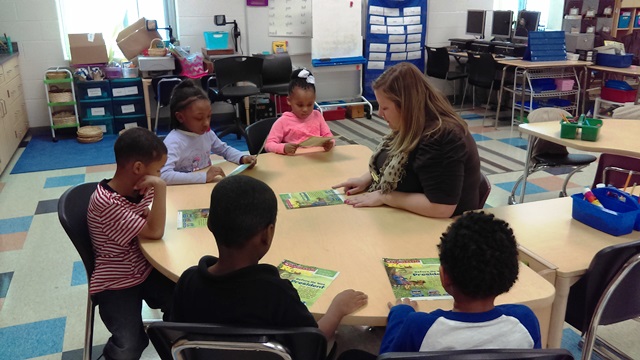 School and Program Grant Guidelines
Any full time, certified Dayton Public School program coordinator or school principal may apply for the grant.
Applications may be submitted by individuals, administrative teams, or school principals.
Awards may be made up to $1500-2000 for each project approved. Monies must only purchase items not normally paid for by DPS.  Projects must be completed during the 2021-22 school year.  Winners/grantees will receive DPS purchase orders for supplies listed in the proposal from their school's treasurer.
Projects should support student achievement and make relevant connections to the curriculum adopted by the Dayton Public Schools.
Your supervisor should made aware of your grant application. You will be asked for the name and email address of your supervisor to attest to their knowledge of the proposal.
The evaluation committee will conduct blind reviews of all grant proposals. The number of grants to be approved each round is dependent upon the funds available as well as the quality of proposals.
The evaluation criteria are based upon the goal of the proposal, the project's relevance to the goal, and the student progress achieved by the project. Extra points may be earned (see accompanying TIPS).
At the end of the grant period, grant recipients will be required to submit a project evaluation, photos of student participation, and a few teacher letters of gratitude. These will be used on our website and in other media to attract more donors.  The evaluation should attest to the student growth achieved, the satisfaction of the teachers involved, and accomplishment of the goals/objectives stated in the application.
Grant money cannot be used for monetary rewards for students, salaries, professional development, food, or workshop fees. Equipment purchased becomes property of DPS.
Winners will be notified on or before May 24th. Winners will be publicized via press release, social media, DBOE meeting and other media outlets.
Read the application guidelines and instructions carefully.

Brainstorm with colleagues about proposal ideas.

Talk to other people who have successfully written grant proposals.

Commit your ideas to paper.

Clearly describe your project objectives.  Tell who is going to do what, when, and how much it is going to cost.   Proposals must be clear, concise, readable, easily understood and accomplished.

Write your proposal so as to convince the committee that your proposal should be funded. Typically, the committee does not grant funds for video cameras, digital cameras, computer software, or technology equipment.  However, exceptions have been made for extremely well-written, unique, and creative proposals.

Proofread your proposal and have someone else proofread it.

Include a budget with approximate prices that will show how you will carry out your objectives.

Keep a copy of your application for future reference.

Abide by all deadlines. Applications are due May 7 at 11:59pm via our online form

A rubric is used by the committee as a guide to help in awarding grants. The highest score on the rubric is given to grants that:

Affect the greatest number of students/staff or partners from the community;

Have the ability to be shared and repeated in other grade levels/buildings;

Use recyclable/reusable materials that are long lasting;

Utilize components of state standards or DPS courses of study; and

Demonstrate an innovative instructional curricular method, especially literacy- based instruction, immigrant education, instrumental music integration, and STEM.
We Are Built on Community Support
Your investment in this initiative—both personal and financial—is vital. Together, we can encourage the City of Dayton to transform today's students into tomorrow's leaders.
The DPS Foundation is a fund of The Dayton Foundation. All contributions are tax-deductible to the extent provided by law. When you click the "Donate Now" button you will be redirected to The Dayton Foundation website to make a secure on-line pledge that is pre-addressed to DPSF.

---